Antonia Morris
Mobile Beauty Therapist
Sienna x Spray Tanning Parties
Why not invite the girls around for a sienna x spray tanning party?
Tanning parties are a great way to get the natural golden tan while in great company. Tanning parties are perfect for:
Hen nights

Pre-wedding

Pre-holiday

Pre-party

Special occasions

Or any occasion
Each client receives a full body spray tan costing £15 each.
The host receives a free spray tan.
Parties are available for 4 or more clients.
Each client receives pre-tanning advise before the party.
Sienna X is one of the greatest spray tans around. It leaves you with a sun kissed natural tan without all of the dangers of skin damage from UVA and UVB rays. There are various tan shades you can choose from to create the perfect look for yourself.
Just some of the reasons why you should have a Sienna X spray tan:
- Its quick - takes just 10 minutes
- Its safe - no UVA/UVB to damage your skin
- Its so natural looking - different strengths to suit your skin type
- Its good for you - no wrinkles just nourishing/moisturising ingredients
- Its high profile - top shows love Sienna X
- Its confidence boosting - you'll love the way it makes you look and feel!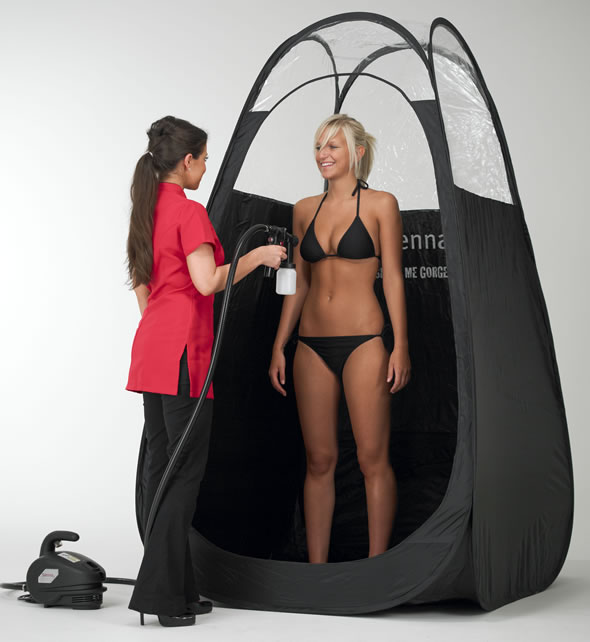 Sienna X FAQ
What makes Sienna X so great?
Therapist and specialist have tested and use Sienna X products over the last 4 years. Sienna X retail products are enriched with aloe vera, and other natural top quality ingredients, to actively moisturise and nourish your skin.
What is spray tanning?
It works by applying an active ingredient, dihyroxyacetone, or DHA, using an hvlp (high volume low pressure) spraying machine.
How does the fake tan work?
DHA is a colourless sugar. It works with the proteins and amino acids in the outer layer of your skin, and the oxygen in the air, producing a golden looking tan (as an apple turns brown when sliced and exposed to the air) The lightly coloured solution is applied to the skin and takes 6-8 hours to develop. After the development time you need to wash off the solution and you will have the developed tan underneath.
Is it safe?
Yes it is much safer to have a spray tan than exposing your skin to the sun's rays, if you have any concerns you can arrange for a skin test to be completed.
How long does the tan last?
Your tan will last approximately 5 – 7 days. As your skin sheds dead cells your tan will fade, so the key is to moisturise, moisturise, moisturise!
Can you use tanning beds, or tan outdoors with Sienna X spray tan?
Yes, you can do both. Sienna X spray tan is ideal to have before going on holiday as you will look bronzed from the day you arrive. Your skin will still tan naturally through the Sienna X spray tan. We recommend using a sun screen as the spray tan does not give protection from the suns ultraviolet light. Remember that the sun dries your skin out, reducing the longevity of your spray tan.
What will happen during my first treatment?
On your first tanning session, your therapist will let you get undressed into your underwear and remove any jewellery. Next a barrier cream will be applied to your hands and tops of feet and any dry areas, to stop them from tanning too much. The spraying will take about 10 minutes plus an additional few minutes to dry. This will take place in a tanning cubical. Your Sienna X therapist is experienced and qualified, and will explain what is happening at each stage. During your treatment you will see a golden/bronze colour on your skin. This is a guide for your therapist to see while spraying. This guide colour will wash off during your initial shower.
What do I wear for the spray tan?
We suggest you wear old dark underwear, or bikini that you do not mind staining (any colour that does not rub off your clothes can usually be washed out during a normal wash cycle. Bear in mind that any materials have the potential to stain).
How dark will I get?
There are different strengths of DHA. You will be advised of the best one to suit your skin tone. Some people like to keep a natural looking tan all year round. If you want a really deep, dark longer-lasting tan, we suggest you book a second tanning appointment within 48 hours of your first appointment.
Who should not get a spray tan?
• Women who are in the first trimester of pregnancy.
• Anyone who is allergic to self tan.
• Anyone who has breathing difficulties. If in doubt or you have further questions, please speak to your therapist before your appointment..
How do I prepare for my tanning session?
• To get the best from your spray tan, you need to exfoliate to remove your dead skin cells paying particular attention to problem dry areas, such as elbows, knees and ankles. This will means that the spray tan can get straight to work on your new skin cells, and gives you a longer lasting tan.
• Do not moisturise on the day of your tan as this will act as a barrier to the solution.
• Wax/shave at least 24 hour prior to your treatment. This allows the pores time to close. Dotting in pores may appear if not adhered to.
• Paint nails, especially if artificial.
• Remove makeup, deodorant, lotions, etc., before your tan. Refrain from eyelash tinting 24 hours before
Have a skin patch test if you have sensitive skin.
And after my tan?
• Wear loose dark clothing for after your treatment (cotton t-shirts and baggy trousers) and flip-flops, as some of the spray tan can rub off onto your clothing and shoes and cause feet to perspire.
• Do not shower or bathe for the development period (at least 8 hours) after your tan.
• Do now exercise or swim during your development period.
• Try not to rub or smudge tan during the development period as this will affect the final results.
• Do not apply moisturiser or foundation until after your post-tanning shower, as you will be touching a freshly sprayed face.
• After showering/bathing, pat dry only.
• After five days, exfoliate to help even the fading tan. Long exposure to water and sweating from exercise will fade your spray tan.
Sienna X Spray Tan
Sienna X Spray Tanning is the ONLY tanning product used on the fantastic shows:
HOW TO LOOK GOOD NAKED
STRICTLY COME DANCING
GLADIATORS
Sienna X spray tan is now more popular than ever before thanks to our developments in product formulations and application equipment. Gone are the days of the 'orange' jibes that plagued the industry, as Sienna X spray tanning now gives a gorgeous, natural- looking tan without the inherent dangers of skin damage that can result from over exposure to UVA/B rays, letting you look stunningly tanned all year round.
What the Celebrities say..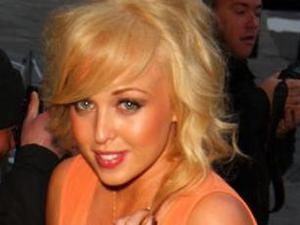 ''I love Sienna X tan, its the only spray tan I ever use, its a wonderful product!''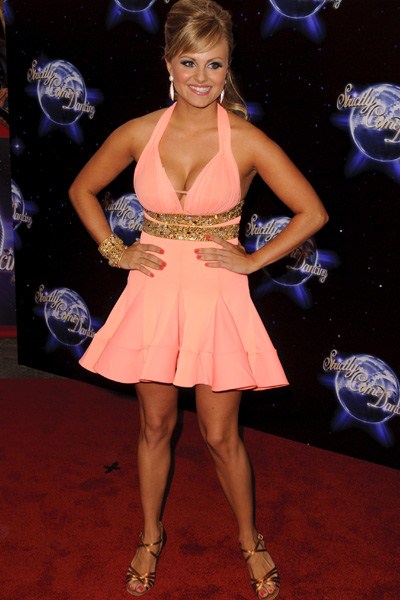 ''I Love, absolutely love the Sienna X tan, it looks so natural and also fades

without going
patchy like others I've tried. Id definitely recommend Sienna X tans to all my friends.''
Tina O'Brien (Ex star Coronation street)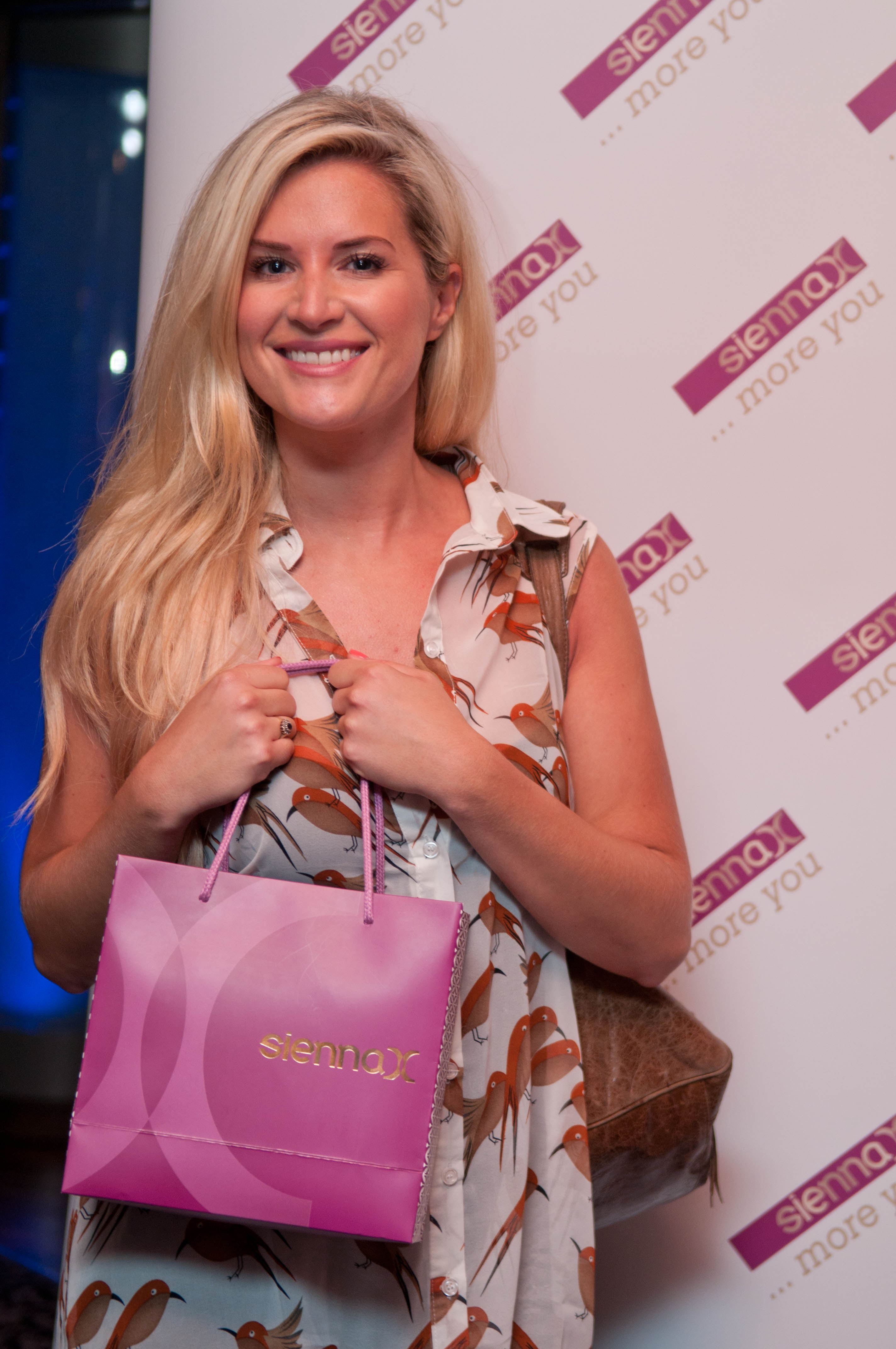 ''I love Sienna X tan!''
Sarah Dunn (Hollyoaks)